How does it work ?
Fast, simple and effective
Thanks to NFC technology, your business card works like magic.
Just like your credit or travel card, a simple movement near an NFC-enabled phone is enough to transmit the information programmed into your U-Card.
Step 1 :

Choose, customise and order your U-Card

Step 2 :

Receive it

Step 3 :

Share your information with a simple movement.
Read more
Compatibility and operation
On recent smartphones, NFC is activated when you receive your phone, there is nothing to do.
For other smartphones the NFC must be activated via the menu, if it is not already activated a small manipulation is necessary (in case the phone is used for contactless payment the NFC is already activated).
If it is not activated, nothing could be easier:
For phones Apple : Settings > Control Center > Add « NFC Tag Reader »
For phones Android : Settings > Wireless & Networks > NFC > Enable NFC
For devices ChromeOs : Settings > Connected devices > Connection preferences > Enable NFC mode
To find out if a phone is compatible, please consult the list of compatible phones
Compatible Phones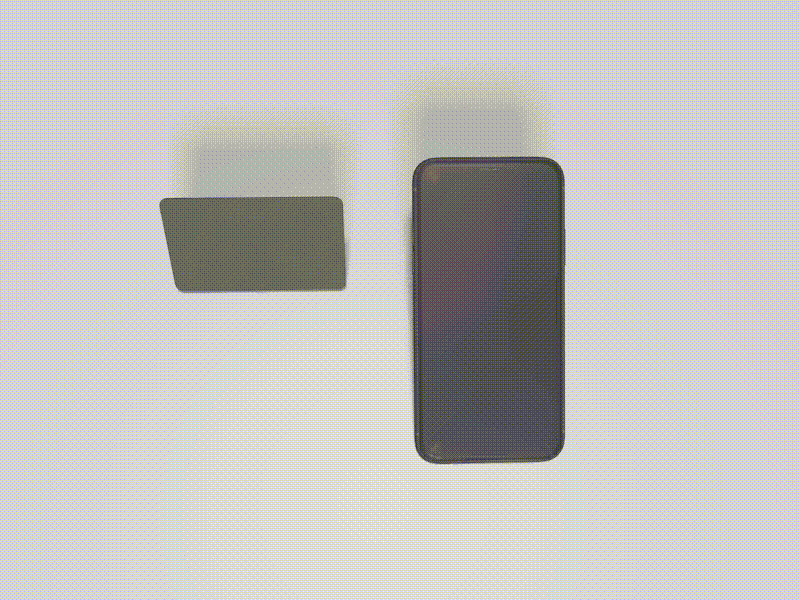 How to use my U-Card
---
Here is a step-by-step guide to using your U-Card
A simple procedure
How to order my card
Choice of card

Card design

Receipt of the card
FAQ
To help you, you will find here the answers to the most frequently asked questions about UpMyCard.
Get in touch with us so that we can accommodate special requests or answer more specific questions or needs, contact us !
Thanks to NFC technology, your business card works like magic. Just like your credit or travel card, hold your card up to an NFC-enabled smartphone to transmit the information programmed into your U-Card. See our page "How does it work ?" for more information
No, it's up to you, you can upload your contacts to your profile page to share more complete information, but you can also have your contact uploaded directly to the phone of the person scanning your card.
All NFC-enabled smartphones are compatible with the U-Card. For those who are not, the presence of a QR Code on some cards will allow you to transmit all your information on most phones.
In accordance with the French Data Protection Act of 2019 and the General Data Protection Regulation, your data is secure and strictly confidential. Hosted in France, your data is subject to French and European data protection regulations. We do not share and/or distribute any of your data with third parties. All data stored on UPMYCARD is used for processing purposes only to improve your experience.
We offer different materials for your cards, PVC cards, metal cards and we are constantly looking for new cards to offer you so that you can find the one that best suits your needs and your image.
Your e-card reflects the information that your business card conveys. You can change it at any time with a single click, and even create several, so you can quickly switch the content of your map depending on the information you want to share. Your active virtual map is what users will see when they scan your map.
Very simply, thanks to the online dashboard included in your U-Carde linked to your account, modify the information of your card with a simple click, fast and easy.
Nothing could be easier... Contact us !
For the launch of UPMYCARD, shipping is free for all deliveries in France. For a delivery outside metropolitan France, please contact us so that we can determine together the shipping rates to your home.
You can find all our materials on our products page.
If you have not found the answer to your question, you can contact us via our contact form which you can find here, and we will be happy to answer you directly.